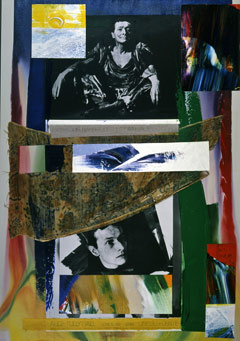 Phenomena As Above So Below Silence Vibrate

1980-81


collage and acrylic on canvas 82 x 58 inches 208 x 147 cm
La Jeune Ombre 1980
collage and acrylic on paper with canvas
43 x 31 inches 110 x 79 cm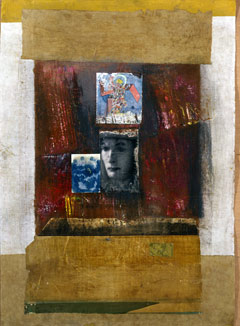 Le Fils de Paris 1980
collage and acrylic on paper 43 x 31 inches 110 x 79 cm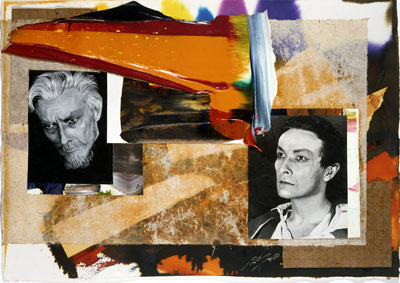 Vieux Colomb Jeune Colomb 1980-81
collage and acrylic on paper 31 x 43 inches 79 x 110 cm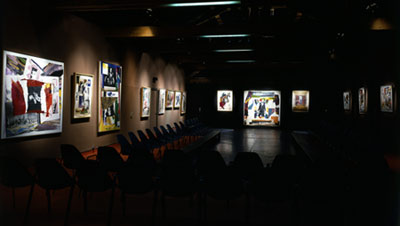 Exhibition, Hommage à Jean-Louis Barrault, La Maison Internationale du Théâtre, Théâtre du Rond-Point, Compagnie Renaud-Barrault, Paris.
November 1981-January 1982.

Exhibition, Hommage à Jean-Louis Barrault, French Cultural Services of the French Embassy, New York June 15-July 23, 1981

__________________________________________________________________

400 PHOTOGRAPHS OF JEAN-LOUIS BARRAULT

Over 400 black-and-white theatre photographs of Jean-Louis Barrault were donated by the artist in December 2007 to the Special Collections & Archives of the Fenwick Library of George Mason University in Fairfax, Virginia. Selected and acquired by the artist in Paris in 1980, the photographs are of stage productions, theatre events and interior views of the company's successive theatres from 1979 reaching back to 1947 when, with Madeleine Renaud, the Renaud-Barrault Company was founded. All photographs are annotated with the name of the production, dates, actors, etc. Appearing in rehearsal photographs are the following writers, among others: André Gide, Paul Claudel, Jean-Paul Sartre, Samuel Beckett, Albert Camus, Eugène Ionesco, and Jean Genet. Stills include productions of plays by Edward Albee, Jean Genet, as well as Shakespeare, Moliere and many others. Guide to the Jean-Louis Barrault Collection 1947-1979.
__________________________________________________________________


top